So Close To Paradise
By Miry Allegri

It is here at sunset that I find
All the silence that I need

Doubts and worries give way to dreams
That I hope will be as sweet as honey

I float
Touching the earth with bare feet
Feeling Nature
Alive, fragrant and primal

Who knows how many before me
Have done the same?

But never so close to Paradise
That I gift you with a smile.
Powered by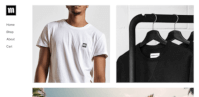 Create your own unique website with customizable templates.