Midori Chan

A professional photographer, her images are often laced with her exquisite poetic sentiments.

Many of these are natural poems ... without intending to be so!

One of these, "Autumn", seemingly so simple, is a metaphor for Life itself.

We need to revere Life in its inter-connected entirety.




Powered by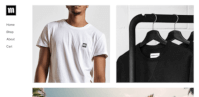 Create your own unique website with customizable templates.