THE HEART OF THE HUMMINGBIRDPoems by Mary Montalvo
, "The Painting Poet"
(a poet who paints with words . . .) © 2011. Mary L. Montalvo
~*~

"A WATERFALL OF POETRY. . . flowing from my heart, mind and soul."

~
*~
"When I write my poems . . . they are not merely words on a page,
but a gift of myself, from the passions of my life." © Mary L. Montalvo
Waterfall
Created from raindrops
dripping from a cobalt sky
With white-laced edges, o' waterfall
you prove the haste with which you plunge . . .

Cool, cold water rushing down
a mountainside
You're as blue as many oceans
and your birth is from a roaming river . . .

Amazing all with your beauty, your cascade
your ripples, your torrential flow
O' waterfall you're astonishing
as nature is, and as we've come to know.
Copyright © 2011 Mary L. Montalvo. All rights reserved.
[Note: The writer would like to acknowledge Gabri Rigotti of
GreenIt!
(Alleviating Poverty through Green Solutions!) for having "discovered"
her work, and
GreenIt!
for publishing Mary Montalvo's first poems
beginning in December 2011.]
Copyright © 2011 Mary L. Montalvo. All rights reserved.
INTRODUCTION BY GREENIT!
Mary Montalvo is an emerging American poet of French, Native American and Hispanic origins.
In the past she has been using the rhyming tradition, influenced no doubt by her French language skills, as Romance languages are predisposed to rhyme.
Increasingly she is using free verse.
She states her various influences as follows:
"I've been influenced by many poets

and authors, such as Shakespeare (Romeo and Juliet, Hamlet, The Taming of

the Shrew), Jane Austen (Pride and Prejudice, Wuthering Heights, The Scarlet

Letter), Elizabeth Barrett Browning (Sonnet 43, How do I love thee? Let me count

the ways . . ), Charlotte Bronte (Jane Eyre), Wm. Blake, George Eliot, and many French poets and authors, such as Charles Baudelaire (Les Fleurs du Mal), Victor Hugo (Les Miserables and The Hunchback of Notre Dame . . .), Antoine St. Exupery (The Little Prince), Jean Paul Sartre (No Exit, Les Mouches), Samuel Beckett (Waiting for Godot) and even others such as Cervantes (Don Quixote),Leo Tolstoy (Anna Karenina and War and Peace), Ernest Hemingway (For Whom the Bell Tolls, etc.), Pablo Neruda, Gottfried von Strasburg (Tristan and
Isolde), Fyodor Dostoyevsky (The Karamazov Brothers), and even contemporary writers/poets such as Bono of U2, and so many others. [Note: "Paul David Hewson" is the given name of "Bono" of the rock band U2.]I have also had exposure to some Greek authors such as Plato (The Odyssey), and Euripides, Aristophanes, and Sophocles and by all of the language in The Holy Bible (Roman Catholic version, NSV, St. Ignatius), especially the Psalms and the Book of Wisdom (Song of Songs by King David).Finally, Edmond Rostand's work, Cyrano de Bergerac, as one of my influences. Rostand wrote this famous play in 1897 using what is known as the Alexandrine style by rhyming the entire play in verse, using 12-line stanzas. It is charming and passionate, a great classic of the French people, and now the world.So I've been influenced by several poets and writers, and I love them all. I've read a lot of poetry and lyrical works and the more one reads, I find, the better one's understanding of the written word becomes, and the more fodder one has for their own work. I have been amazed at the genius of so many of these authors and poets. I would be hard-pressed to pick a favorite for each one brings their own special gifts to the table."[Note: Mary Montalvo, the Painting Poet, wrote her first poem in the Spring of 1997, entitled "Cruxifiction." It remains, according to others, one her most powerful poems.]
Powered by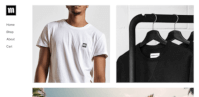 Create your own unique website with customizable templates.