Dalai Lama
"The creation of a more peaceful and happier society has to begin from the level of the individual, and from there it can expand to one's family, to one's neighborhood, to one's community and so on. "


This is how we see Imvelo GreenIt! - a means of empowering the individual & family, so that the goodness spreads into society from billions of points of hope ...
Powered by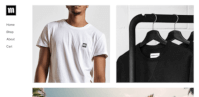 Create your own unique website with customizable templates.